Saucony Freedom ISO full in-depth review: Make new friends but don't forget the old
Disclaimer. This review was originally published at RunRepeat: Saucony Freedom ISO. However, it was not sponsored, and shoes were bought in a regular online retail store.
TL;DR
A short summary for those who are in a rush. Buy, if:
You prefer low-drop running shoes with neutral cushioning; or, in particular, a fan of Saucony Kinvara, but now want to try something slightly different,
Enjoy sock-fit (glove fit),
Love running shoes with slick design & cool colours,
Normally do mid-distance road runs at a medium-high pace;
Probably, look for something else, if:
You require extra cushioning & support, have over-pronation or flat foot (check Saucony Guide),
Need well-balanced shoes with additional heel protection and thicker sole (Saucony Ride are probably for you then),
Planning to often go out of the hard surface road terrain (Saucony Xodus may work there),
Prefer running shoes of sober colours, something long-lasting and resistant to rain and stain.
A full story
I'm fond of low-drop running shoes. For a couple of recent years, it appeared to me that Saucony does them really good, if not the best on the market. They raised the bar very high with famous Kinvaras, but what about alternatives? I previously owned several pairs of Saucony Kinvara 5 and 7, and they were very much like the best running friends, they stayed for quite a long time and passed through many races with me. When I first looked at Saucony Freedom ISO, the only question was, is it like an old-good Kinvara or a completely new mate for me, are they "silver" or "gold"? Let's try to figure this out.
Appearance
First off, they look really slick. The colours range Saucony offers for Freedom ISO is rather wide, probably wider than what you can normally find for Kinvara. I've got mine in "Gold" colour which is more like pale light-brown, with shiny glossy inserts. Roughly, 80% of an upper shoe is made of an elastic mesh to provide so-called "sock-fit" (or "glove fit" if you'd like). This basically means, the shoe fits a bit tight but it's ready to expand when & where it's needed, thanks to the flexible structure of the mesh. I'll also cover this a bit later.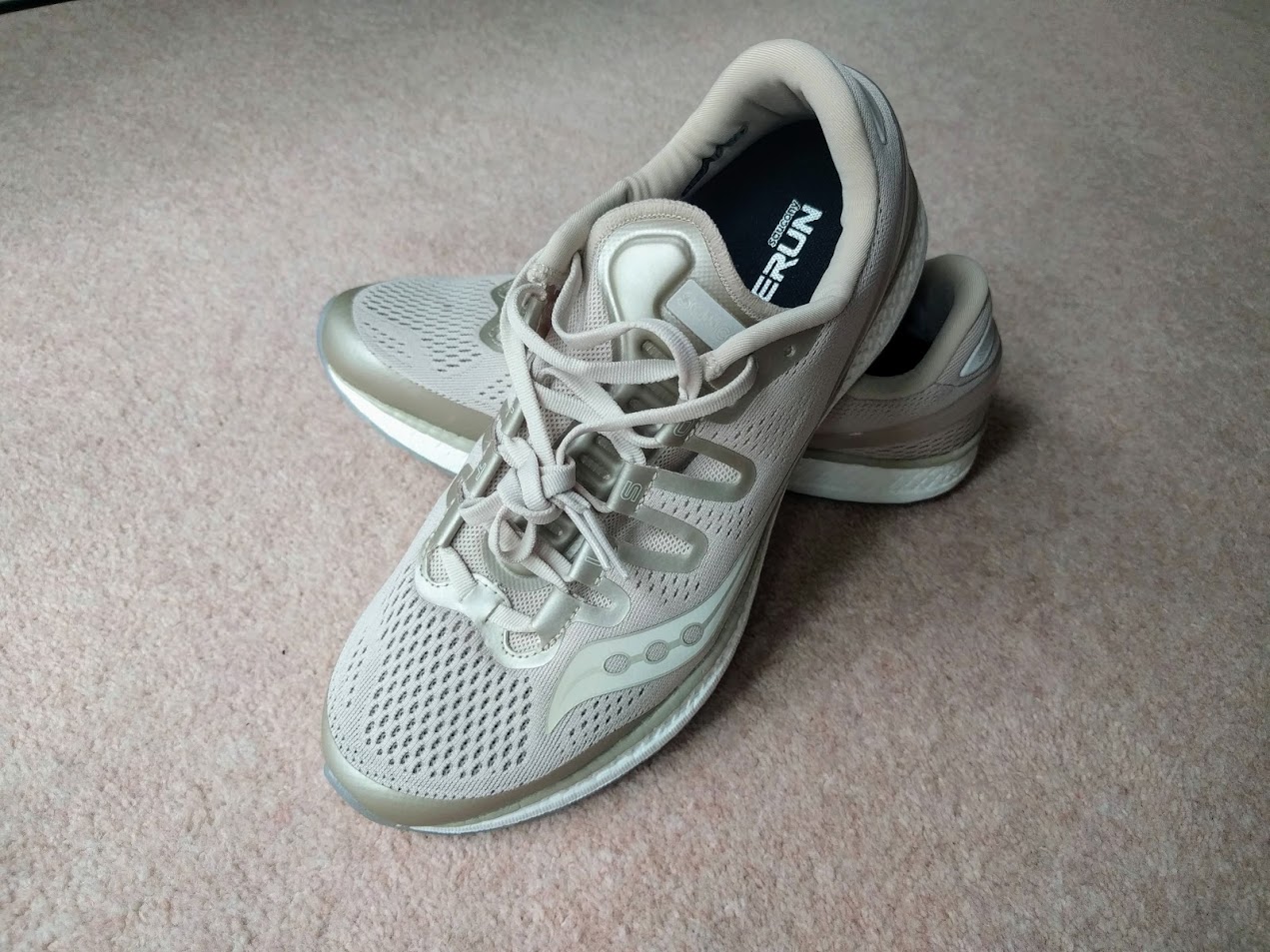 Lacing is also a bit fancy. As you can see on a photo, there are no common lace eyelets: instead, shoelaces are going through small "tunnels" made on top ends of the upper shoe enforced with a polyester cover.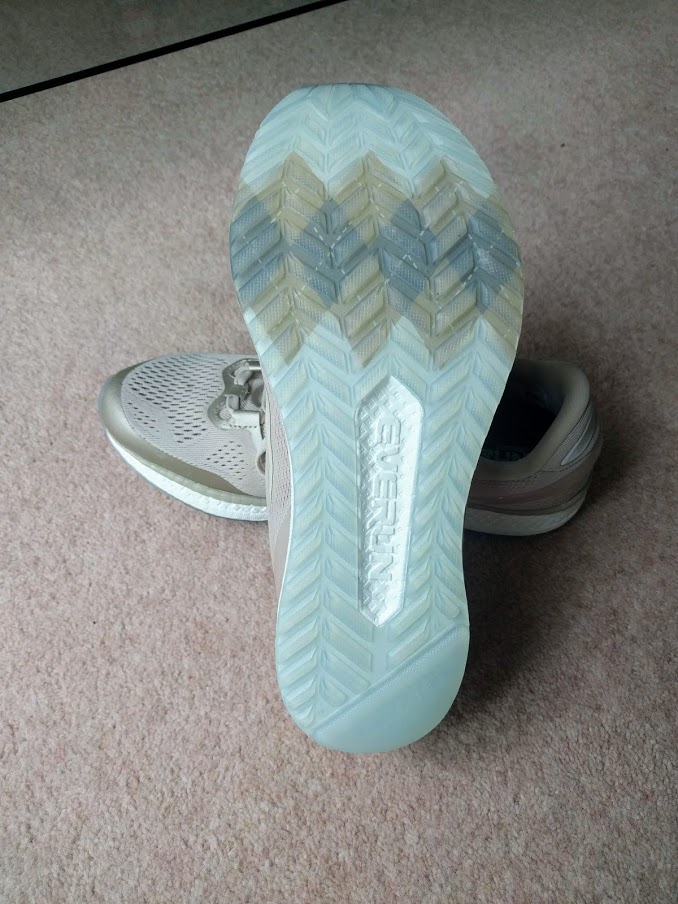 The bottom side of the shoe has a diamond pattern (reminds me harlequin style) covered with semi-transparent gel-like rubber outer sole. What's cool, different model variations might have different artistic prints on the bottom, so keep your eye on it! Looks beautiful when new, let's see how it would last for the next few months.
Shoes come with a classic Saucony box, protected with some recycled paper. There's no plastic tags or bags, so all the packaging seems to be 100% recyclable.
Technology
Saucony Freedom ISO is low-drop (about 4mm), with neutral cushioning. The technology used for making these shoes is pretty well explained on the official website. I'll summarise: ISO-FIT upper to keep your feet in a right position -- gives this sock fit and stretching shoelaces (seems to be a standard for higher-end Saucony models), EVERUN monolith midsole which aims to provide better running dynamics, featured TRI-FLEX outer sole from some advanced long-lasting rubber aiming to give a better traction.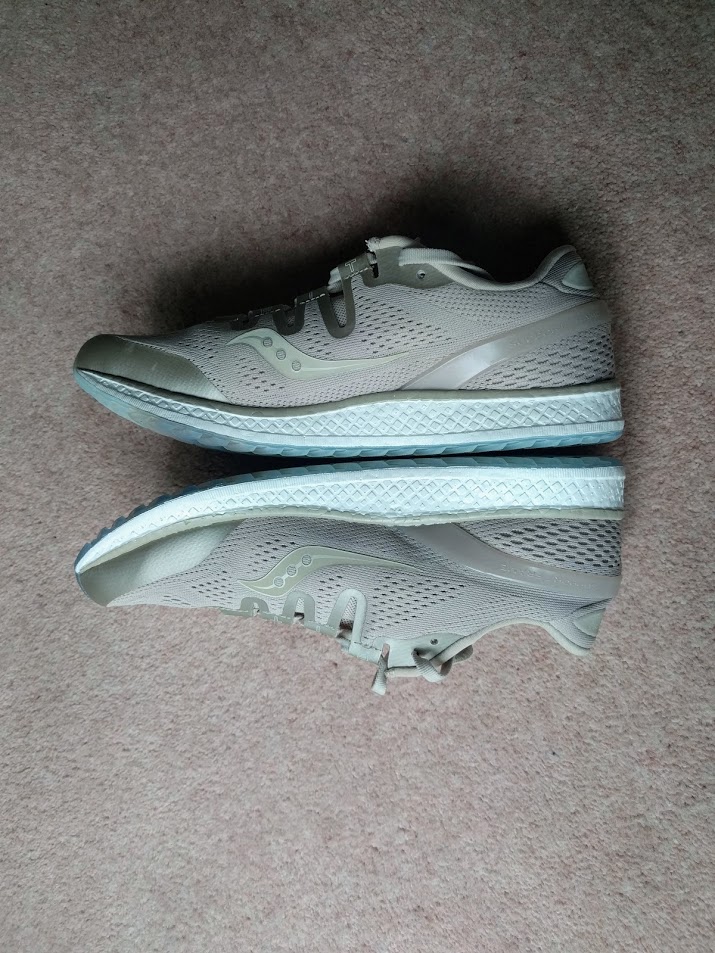 Shoes are quite lightweight, although my measurements didn't match official numbers: 9.5 UK size weighed about 284g per shoe. It must be totally fine for everyday workouts, including high-intensity intervals or long runs, though you might want something lighter e.g. for fast 5K races or speedy marathons.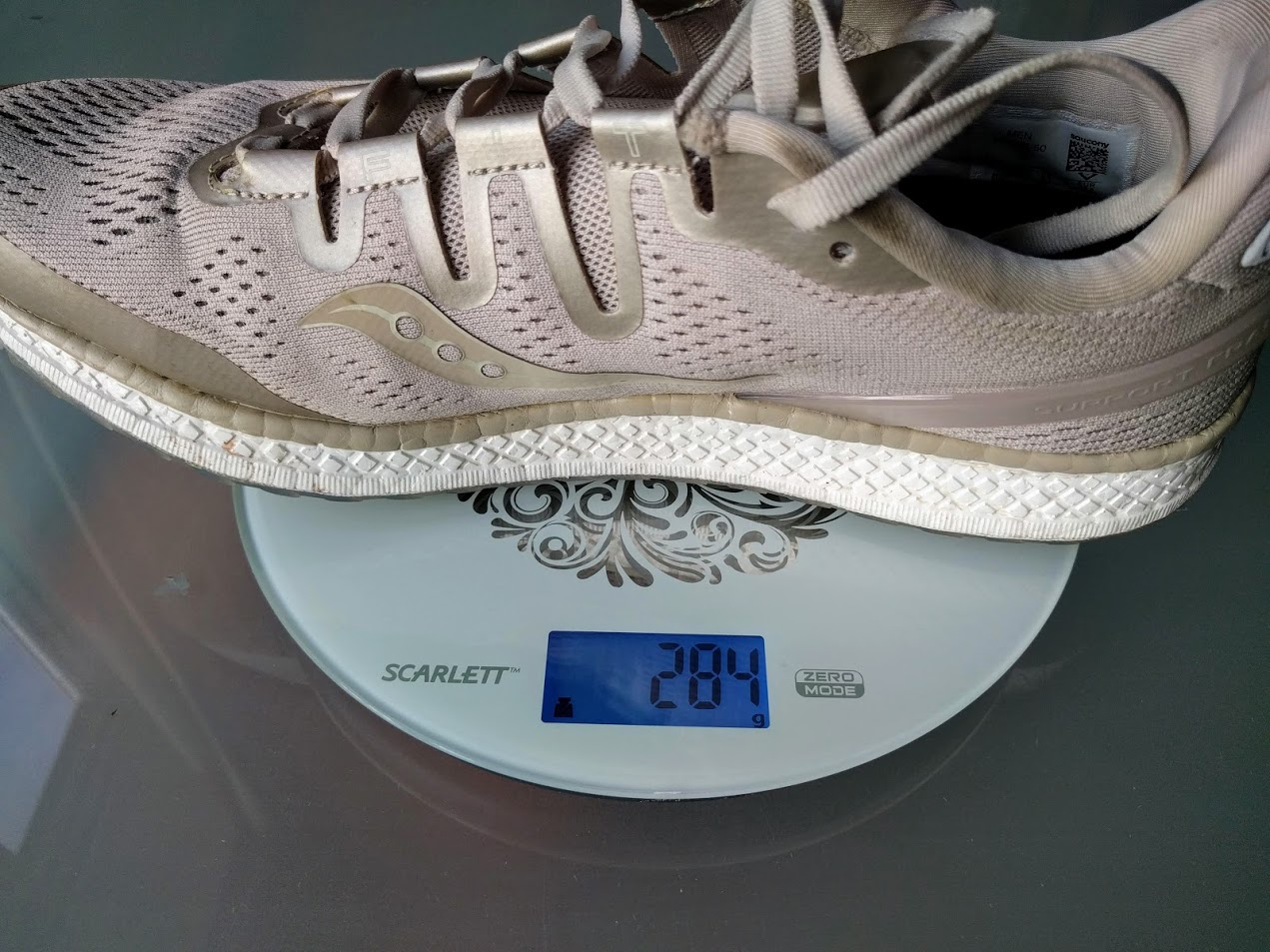 Let's go outside
The first thing you probably notice when you put shoes on is sock fit. When I first tried them, I was afraid that my favourite 9.5 UK size appeared to be too small and narrow. But it turned out quite quickly to be even more comfy than Kinvara or Breakthru I had at the moment. The upper "sock" stretches appropriately while you're running. During first 2-3 workouts in new shoes, including a 20km run, I didn't feel any pressure in a toe box and surprisingly had no blisters after completing, which is a very good sign for a brand new pair.
Another thing to mention here is lacing -- shoelaces itself are stretching a bit, which goes fine with aforementioned sock fit. Do note, however, if you're used to classic non-stretching laces, then tie the ends a bit loosely, leaving some space for your feet, otherwise, it's very likely you would over-tighten them for the first time.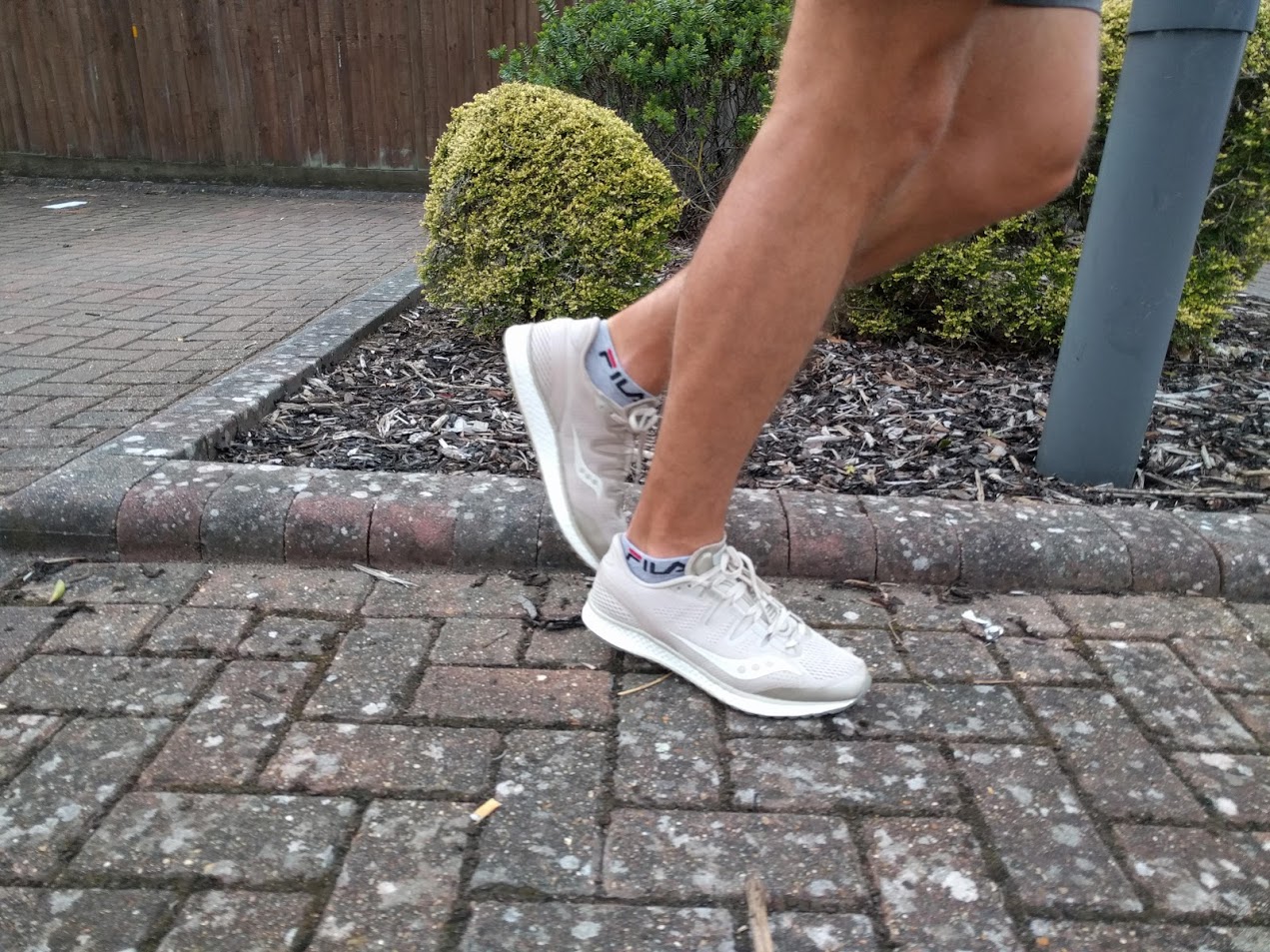 On the run, shoes feel light and fast, as expected. I'm fond of a "natural running" technique, so the low drop and minimalistic low heel appearance were just right for me. The only thing I noticed, running first kilometres wasn't so confident when stepping on the ground. I think the main reason for this is quite narrow and short midsole, so a larger (wider) foot tends to go to the side, if not placed precisely on the sole when you land down. Or maybe it was just a poor surface quality where I ran. Anyway, it went better when I got used to them, though required a bit of balance.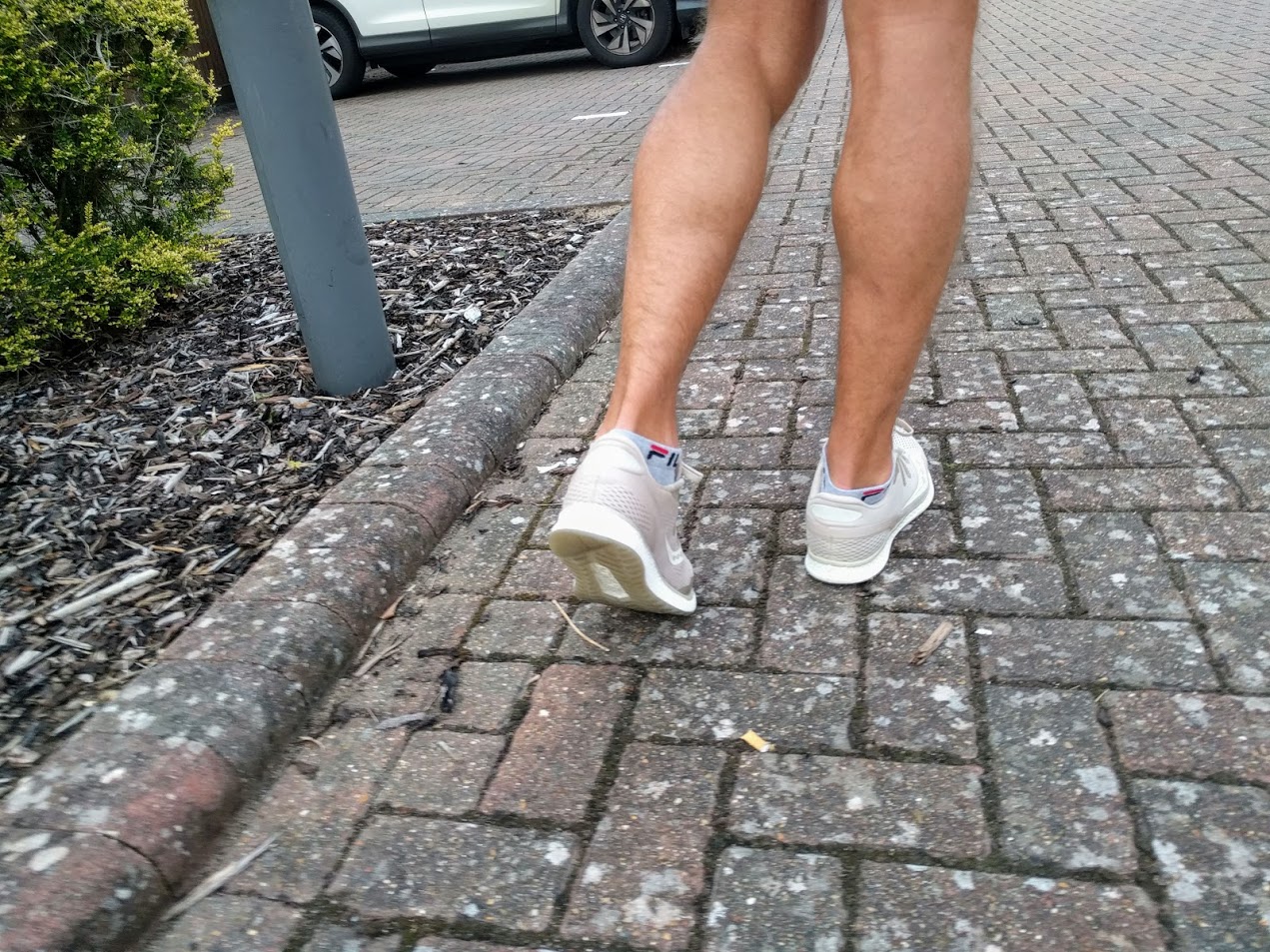 On gravel, they perform quite poorly, maybe expect from the case when the surface is plain enough and has not so many rocks popping up. Entering the off-road territory, you quickly realise the obvious fact that these shoes are just for the plain hard surface. Firstly, stepping on some of the bigger rocks can get annoying very soon -- because of a single and a rather rigid sole, your feet may land down with an aggressive angle without much of amortisation or flexibility. And also, their flat shallow rubber cannot provide enough traction on the tarmac covered with plenty of smaller stones. In other words, it might totally fine if you hit a few kilometres of gravel on your route, but I definitely wouldn't go for anything longer than sudden 2-3 rocky kilometres. After all, Saucony Freedom ISO were not designed for this.
So is it a good pair for you?
Definitely yes if you're used to neutral low-drop shoes and are up for fast running on a good quality surface. Sock fit could be a little bit unusual for the first time but then gets comfortable quite quickly.
Though if you're very new to running and prefer a bit more stability and support, these shoes perhaps won't meet your expectations (instead, go for Saucony Ride with neutral cushioning or Saucony Guide with arch support). And yeah, if hitting the gravel surface is not something uncommon, you'd probably need another option (check Saucony Xodus, for example).
So, after running 200km and spending one month with them, I score these shoes 95/100. Of course, they've already got some marks and scratches, but I can honestly say I'm very much satisfied with this pair: they totally meet the need, are properly made with good quality materials, have a proper geometry and provide a decent level of comfort even on long runs. Here's just a couple of things that could be improved:
Slightly wider outsole could provide a better balance & more confidence when stepping on the ground,
Stretching shoelaces can unexpectedly lead to tying them too tight.
Will I go back to Saucony Kinvara or choose more Freedom? It's hard to give an answer right now. Probably, it'll get more clear in the next couple of months, or after passing through the marathon any time soon.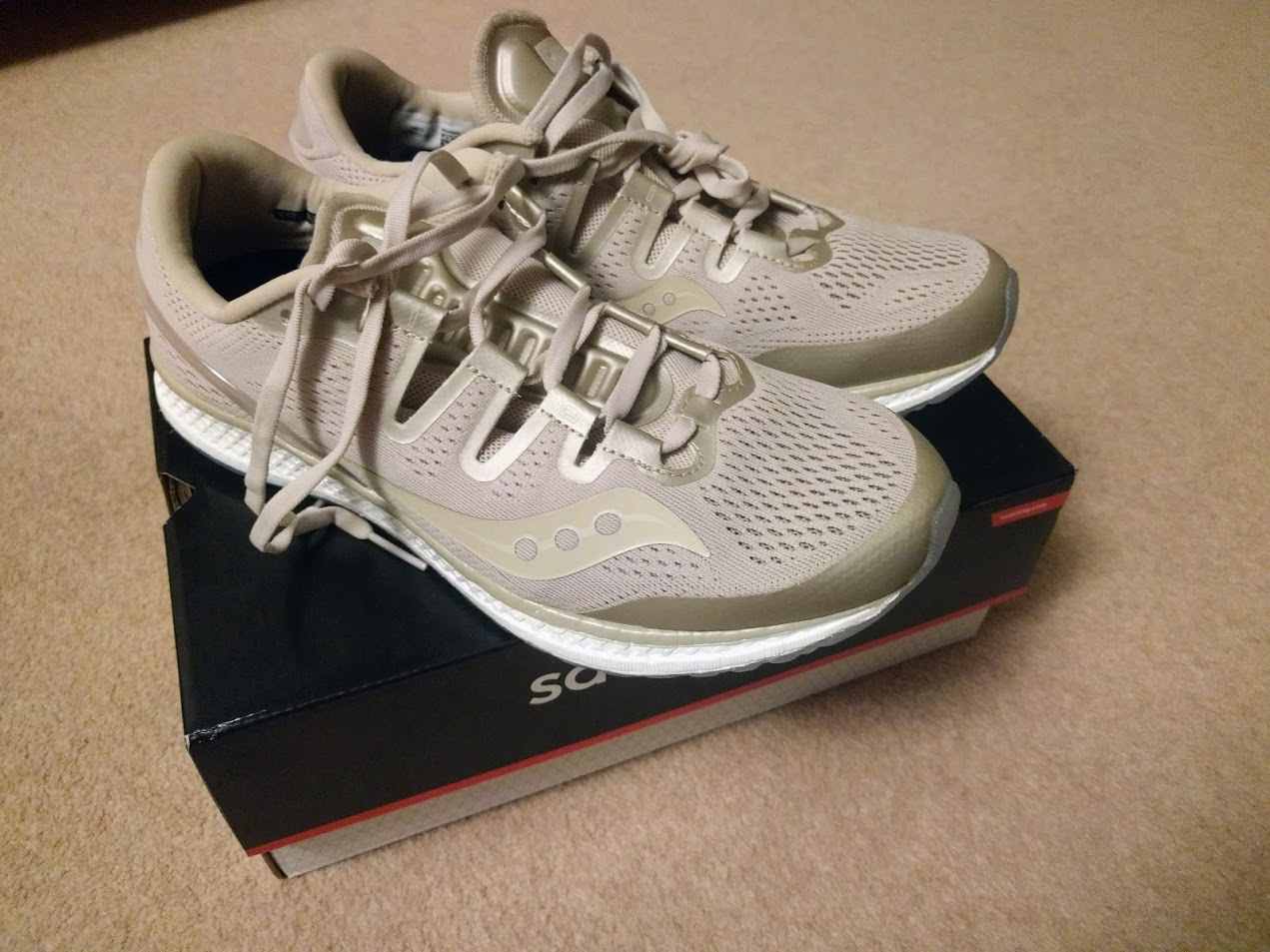 About runner
Weight: 67kg, height: 185cm
Avg. distance weekly: 80-100km
In these shoes:
Max. distance ran in a single workout: 30km
Max. pace: 3:30min/km, avg. pace: 4:30min/km

← Back to other articles